Concerto per il Nuovo Anno, I Musici Veneziani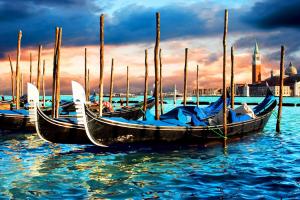 New Year's is a holiday that welcomes a touch of class and imagination. I Musici Veneziani are offering just that in their delightful classical concert Concerto per il Nuovo Anno, taking place at the historic Scuola Grande di San Teodoro in Venice. If you are planning to bid farewell to the old year at the Queen of the Adriatic, this special performance is a great way to do it. The orchestra and the singers – a soprano, a tenor, and a baritone – don authentic Baroque costumes as they go through a programme of classical favourites. It is a unique opportunity to experience famous opera arias and duets as well as moving instrumentals up close and personal, in an atmosphere that is both intimate and stately.
A New Year's concert at a Venetian palace already sounds very appealing, but the programme of Concerto per il Nuovo Anno is what you should be most excited about. I Musici Veneziani have made a careful selection of classical pieces and opera gems to fill your heart. Expect to hear arias and duets from Don Giovanni and The Marriage of Figaro by Wolfgang Amadeus Mozart, Rigoletto by Giuseppe Verdi, La Serva Padrona by Giovanni Battista Pergolesi, and The Merry Widow by Franz Lehár. The singers change characters effortlessly and deliver the popular melodies with confidence and artistry that make the evening truly special.
I Musici Veneziani also make sure to highlight some great instrumental pieces and beautiful rarities from the Baroque era on. Domenico Cimarosa's Simphony in D-Major, E. Waldteufel's 'Valse des patineurs', the symphony from La Diavolessa by Baldassare Galuppi, and several of the Strauss family's famous polkas as well as the rousing Radetzky March by Johann Strauss the Father are bound to get audience hands clapping and feet stomping. The evening draws to a joyful conclusion with the most classic of drinking songs, 'Libiamo ne'lieti calici' from Verdi's La Traviata, a wonderful way to raise a glass to the New Year in Venice.