Water Music, G. F. Handel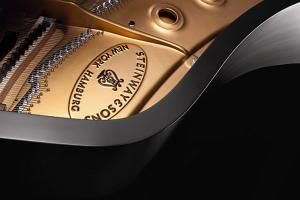 George Frideric Handel, a German-born composer who reached his creative peak in England, now ranks among the finest British musical creative minds of all time. When King George I requested special music for an exquisite concert to be played on the River Thames, the Maestro was happy to oblige. Thus, his famous suites, collectively known as Water Music, were born. The first performance for the King and select noblemen was held on a river barge on 17 July 1717, and the aristocratic audiences were more than pleased. The Puccini World Festival in Lucca now revives Handel's wondrous Water Music in its entirety and pairs it with an exclusive champagne reception to make the highbrow enjoyment complete.
Even though the performance will not have the luxury of being on the water, Water Music at the Puccini World Festival in Lucca is every bit as regal and impressive. The evening begins at 6 pm with a delightful champagne reception at the art gallery & bar Olio su Tavola, which enjoys local fame thanks to its cosy interior and the quality of the events it hosts. The drinks and good company are sure to get you in the right mood for the special homage to Handel and English music that is to come.
The performance of Water Music commences at 8 pm in the splendid venue of the Church of Santa Maria dei Servi, a stone's throw away from the reception. Between the holy walls, Handel's free and graceful melodies take a life of their own. The Baroque master's minuets, bourrées and gigues paint a picture of his time in notes, and the meticulously constructed musical lines evoke the vivid imagery of lavish royal balls and exquisite dance parties.
Thanks to the Lucca Philharmonic Orchestra and its conductor Andrea Colombini, Water Music receives a rarely seen full treatment that reminds us once again of Handel's musical genius. With this excellent evening programme, the Puccini World Festival pays its respects to one of Baroque's greatest names.