Tastes and Sounds of Tuscany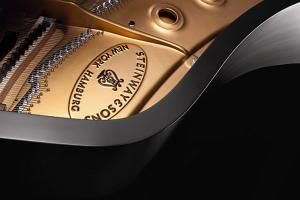 Visitors of the beautiful town of Lucca are sure to see the rich legacy of Giacomo Puccini in many of its streets and buildings. The Maestro's spirit takes many forms, and one of the most quintessentially Italian ways to celebrate him is the aperitif, concert and dinner event The Tastes and Sounds of Tuscany. The offer is available from February to October, and the concerts take place at Oratorio di San Giuseppe (February – March) and at Chiesa di San Giovanni (April – October). The culinary portions of the event are always hosted by the art gallery and restaurant 'OlioSuTavola', conveniently located right next door to the Chiesa and a short walk away from the Oratorio. With a rich musical programme and fabulous food, The Tastes and Sounds of Tuscany immerses you in Puccini's ambiance fully.
The evening begins at 'OlioSuTavola' at 6 pm with a traditional Tuscan aperitif. Local wines and mineral water accompany a buffet of area delicacies, such as sausages, mozzarella buffalo and other cheeses, crostini and more delicious canapes. After about an hour, you will be escorted to the concert venue where the musical highlight of the evening takes place. While the programme changes on a daily basis in accordance with the schedule of the Puccini e la sua Lucca Festival, one thing remains constant: The Maestro's most famous and beloved opera arias, duets and instrumentals, either on their own or alongside other composers' famous works.
The weekly schedule includes the following concerts: Puccini & Mozart (Mondays); Puccini's Women (Tuesdays); Italian Opera Evening (Wednesdays); Puccini & Verdi (Thursdays); Puccini Opera Recital (Fridays); A Night at the Opera (Saturdays); and Puccini & the Traditional Neapolitan Song (Sundays).
At 8.20 pm, the concert wraps up, inviting you to head back to OlioSuTavola for a splendid three-course dinner with meat, fish or vegetarian options, wine and water included. If you book a VIP Ticket, in addition to all of the above you will receive a unique copy of The Opera Compendium, featuring English translation of all opera numbers in the Festival's programme, as well as the Limited USB Festival Card with festival performances in audio and video format.