Recital Lirico di Puccini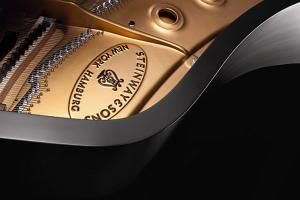 The rousing emotion of 'Nessun dorma', the heart-wrenching glimpses of hope in 'Un bel dì, vedremo', the bitter sweetness of 'E lucevan le stelle' – the work of Giacomo Puccini tugs at the heart strings and touches the soul. Long after his untimely death, the Italian composer still holds his rightful place in the operatic pantheon. Thanks to the continued popularity of his amazing operas like Madama Butterfly, Tosca, La Bohème and Turandot, generations have discovered and fallen in love with the genre. The Puccini World Festival in Lucca celebrates the Maestro's great legacy with the Recital Lirico di Puccini.
The evening begins at 6:00 pm in the most Italian of ways – with a champagne reception at the art gallery and bar Olio su Tavola. The location's artistic ambiance is in tune with Puccini's own keen sensibilities: the Maestro was known for his attention to detail, his dedication to realism and his taste for elaborate costumes and staging. At 7:00 pm, the Recital Lirico di Puccini commences at the Church of Santa Maria dei Servi. The spiritual atmosphere of the venue imbues the performance with a sense of quiet celebration and profoundness.
The recital features beloved arias that span Puccini's career. Outtakes from his early works like Le Villi all the way to his final, tragically unfinished opera Turandot resound with his inimitable sense for melody, musical characterisation, dynamics and emotional display. Two of the Puccini World Festival's most talented soloists take turns bringing the famous arias to life among the church walls. Accompanying them at the piano is the Festival's musical director, Professor Diego Fiorini. In the time span of about 80 minutes, the Recital Lirico di Puccini condenses the talent, emotionality and spirit of the Maestro into an intimate performance and a fitting homage that visitors of Lucca had better not miss!