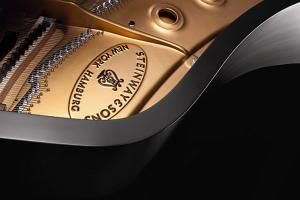 Even in the company of Vincenzo Bellini, who gave us Norma, and Giuseppe Verdi who put Luisa Miller and Violetta Valéry on the stage, Giacomo Puccini stands out as the master of musical theatre who celebrates every aspect of womanhood. In his operas Manon Lescaut, Turandot, La bohème and Tosca, Puccini depicts strong, flesh and blood characters who are utterly believable, and for whom he wrote some of the most impassioned music to be found in opera.
Performed by soprano and tenor, and accompanied on the grand piano, "Puccini's Women" is one of the highlights of the programme that makes up the Puccini International Permanent Festival in Lucca; an opportunity to encounter, in one evening, Puccini's extraordinary female protagonists: Tosca, defiant and fearless, kills to save her lover only to be deceived by her victim from beyond the grave; Mimì (La bohème), the sad and gentle seamstress, whose fragility is both the cause of Rodolfo's love for her and ultimately the reason why he abandons her; the exotic but cruel Princess Turandot whose suitors are more likely to find death than happiness in their pursuit of her; and Manon Lescaut who, despite the goodness of her intentions, is wronged by all who surround her.
There is something special about hearing a composer's music in the place where they were born, and Puccini in Lucca is always an occasion to remember. The city is not only Giacomo Puccini's birthplace, but home to a musical family dynasty stretching back to his great-great-grandfather and the early seventeen-hundreds.
Like "Puccini's Women", some of the concerts in Puccini's Festival in Lucca are dedicated exclusively to the Tuscan master, for example, "Puccini Opera Recital"; others such as "Italian Opera Evening" and "A Night At The Opera" bring Puccini's artistry together with that of some of the other great masters of the genre, including what reads like a Who's Who of the Italian tradition, from Gioachino Rossini and Gaetano Donizetti to Giuseppe Verdi and Pietro Mascagni.
Whether you are already a fan of Puccini, or encountering his music for the very first time, you will love every moment of "Puccini's Women"; a night that draws together the arias and duets from an inimitable body of work, and which confirms Puccini's standing as one of the world's geniuses of opera.