Puccini & The Traditional Neapolitan Song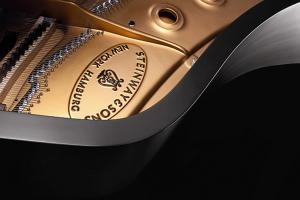 Italy's musical north and south meet in "Puccini & The Traditional Neapolitan Song", one of the marvellous concerts that form part of the Puccini International Permanent Festival in Lucca. Performed by soprano and tenor from the grand piano, Puccini's Festival in Lucca offers a total of seven different events, including "Puccini & Verdi", "A Night At The Opera", "Puccini Opera Recital" and "Italian Opera Evening".
The origins of the Neapolitan Song can be found in the songwriting competition inaugurated by the organisers of the Festival of Piedigrotta in Naples in the 1830s. The first winner, "Te voglio bene assaje" ("I Love You So Much"), in 1835 - a composition attributed to Gaetano Donizetti with lyrics by a Neapolitan optician, Raffaele Sacco - saw the beginning of a tradition that has produced some of the most memorable love songs written in the Italian language, including "O sole mio" ("My Sun"), "Funiculì, funiculà" ("Funicular Up, Funicular Down") and "Torna a Surriento" ("Come Back to Sorrento").
The Neapolitan Song achieved international recognition following the waves of emigration to America that took place in the late nineteenth century. Its lyrics, written in the Neapolitan dialect, convey a melancholic longing for the country its singers had left behind, proving that homesickness is as strong an emotion as forlorn and unrequited love.
The immortal Enrico Caruso was the outstanding operatic tenor of the early twentieth century and the artist who provides the link between Naples and Tuscany's Giacomo Puccini. Some of Caruso's greatest roles were in Puccini operas; La fanciulla del West (The Girl of the West) was written specifically with Caruso in mind, and for the first two decades of the nineteen-hundreds Caruso took up virtual residence at the Metropolitan Opera in New York, the theatre where Puccini's operas received their American premieres. Such was his talent that audiences would clamour for him to return to the stage, but it would typically be a melody from the Neapolitan Songbook that he would choose for his encore rather than repeat an excerpt from the opera he had just sung.
"Puccini & The Traditional Neapolitan Song" is an event that promises much more than a nostalgic look back to the past; it is a chance to imagine being in the audience and hearing the songs with which Caruso and others, reminiscing about their beloved Naples, captured the hearts of the world.