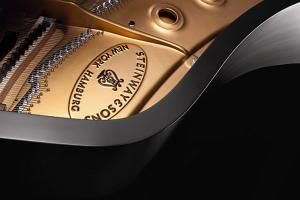 Giacomo Puccini is one of the giants of opera. Close to a century after his death, his best known works - Madama Butterfly, Turandot, Tosca and La bohème - continue to be played to packed houses all over the world. He staged magnificent, lavishly orchestrated dramas, and had a gift for writing melodies that still have an emotional depth that few other composers can match. A night at a Puccini opera always leaves its audiences wanting more.
In Lucca, Puccini's birthplace, you can enjoy the music of Puccini's operas, in concert, throughout the year. The Puccini International Permanent Festival in Lucca offers a choice of seven different events celebrating Italy's great master of musical theatre. Some, including "Puccini & The Traditional Neapolitan Songs", "Italian Opera Evening" and "Puccini & Mozart", combine Puccini with the music of other composers, while the Festival's "Puccini Opera Recital" is devoted exclusively to the glorious arias, duets and intermezzi of Lucca's most famous son.
Performed on the grand piano and sung by soprano and tenor, for those who have only heard Puccini in the theatre, the Puccini Festival in Lucca's "Puccini Opera Recital" is a new way to enjoy his genius, stripped down to what makes Puccini's music so irresistible. While the defiance of "Nessun dorma" ("None shall sleep"), the sadness of "E lucevan le stelle" ("And the stars were shining"), and the forlorn hope of "Un bel dì, vedremo" ("One good day, we will see") have all entered musical legend, even in Puccini's less well-known operas, there are musical gems waiting to be discovered: Anna and Roberto's bitter-sweet exchange "Tu dell'infanzia mia" ("You, my childhood") in Le Villi; Manon Lescaut and Des Grieux's desperate final embrace "Fra le tue braccia, amore" (In your arms, my love"); and Magda's cheeky interjection "Chi il bel sogno di Doretta" ("Doretta's Beautiful Dream") from La Rondine. And Puccini's intermezzi, far more than instrumental interludes, are astonishing for conveying the entire mood of the operas they appear in.
If you abide by the maxim, 'When in Rome', then time spent in Lucca just has to include an evening listening to Puccini's inimitable songs and music.