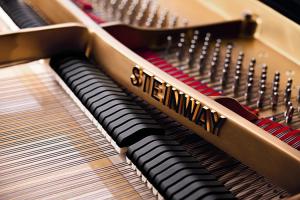 "Puccini & Mozart" is one in a series of fabulous concerts performed in the beautiful Tuscan city of Lucca, birthplace of the great Giacomo Puccini. Forming part of the Puccini International Permanent Festival in Lucca (known affectionately in Italian as simply "Puccini e la sua Lucca"), other events include "Puccini's Women", "Puccini & The Traditional Neapolitan Songs", "A Night At The Opera", and "Puccini & Verdi".
Featuring soprano, tenor and grand piano, "Puccini & Mozart" is one of the most popular evenings in the festival's programme. The concert is a wonderful selection of arias and duets from what still stand as some of the best operas ever written: Don Giovanni, The Marriage of Figaro, Così fan tutte, La clemenza di Tito, La bohème and Madama Butterfly.
Despite the fact that they were born a century apart, and lived through very different eras, Wolfgang Amadeus Mozart and Giacomo Puccini shared a natural flair for musical theatre. For both of them, it was their favourite genre. Each possessed a supreme talent for characterisation and composed music that could switch moods in an instant. Even their mutual taste for the exotic suggests two kindred spirits. They had an innate understanding of drama that all these years later continues to capture our imaginations.
While Mozart will forever be associated with Prague and Vienna, some of his earliest, and most formative, experiences were in Italy, a country he visited, under the wing of his father, on three occasions between 1769 and 1773; not one, not two, but three of his earliest operatic successes took place in Milan, the city where Puccini's gift for composition, following the inaugural performance of his Capriccio sinfonico in 1883 when Puccini was still a student at the conservatory, was first noted.
"Puccini & Mozart" is the ideal opportunity to get up close to some of the most haunting melodies ever written for the stage. For opera lovers, these two towering figures in music are a marriage made in heaven, and the perfect partners for Puccini's Festival in Lucca.