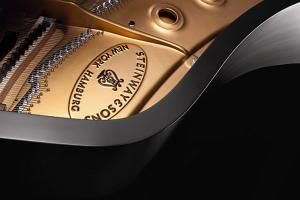 Celebrate the New Year with a rich, multicultural programme, classy entertainment and fabulous food in the opulent setting of the famed Teatro del Giglio in Lucca! Bidding farewell to the old year and ringing in the new is one of those highlights that deserves a special plan. This New Year's Eve Gala has a colourful roster of beloved melodies from across the globe. Italian, American, and most notably Scottish music will animate the theatre to deliver a dazzling experience and a once in a lifetime experience.
The New Year's Eve Gala begins at 9 pm with a celebration of Ennio Morricone's immense musical legacy in "Swing and Ennio Morricone". Courtesy of the Osmann Gold Swing Orchestra, the new arrangements bring the classic melodies to new life and show another side of the Italian composer's genius. Following that, two tenors and two sopranos present "From Italy with Love", a compilation of the absolute highlights of Italian opera for your special evening. Arias and duets that have stood the test of time caress your ears in the majestic setting of the theatre to bring you on the cusp of midnight, when bagpipes and orchestra take over in order to bring the celebration to the next level.
"Hogmanay" – this is what the Scots call New Year's Eve. The word does not merely signify a day; it is synonymous with celebration and joy. This year, the inimitable Scottish spirit descends upon Teatro del Giglio before the stroke of midnight. The Pipers of the First Battalion Scots Guard join the Lucca Philharmonic Orchestra, conducted by maestro Andrea Colombini, to perform traditional folk tunes as well as waltzes by the masterful Strauss dynasty and beloved excerpts from famous operas and orchestral pieces. With this creative fusion, you will ring in the New Year and dance into its first hours on the wings of Scottish joviality and Italian finesse.
Throughout the evening, a very special dinner buffet, including champagne and refined Italian wines, fuels your festive mood. The New Year's Eve Gala in Lucca has it all – join in and raise a glass!