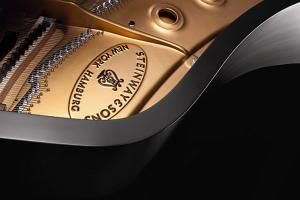 The glorious Teatro del Giglio in Lucca will host a spectacular New Year's Eve Gala this year in a tradition that stretches back over the course of several years. The gala presentation features music of various kinds to keep everyone thoroughly entertained as they see in the coming year in an atmosphere of excited anticipation. The programme includes some swing-era jazz, a selection of highlights from popular operas, guitar themes and waltzes. Audience goers will be pleased to note that the gala event also includes a meal and drinks to toast the New Year in with style.
The 2018 edition of the New Year's Eve Gala in Lucca kicks off at 8:30 pm with aperitifs. The music commences soon afterwards at 9:00 pm. A delicious buffet dinner along with some excellent Christmas desserts, known as dolci natalizi, are available to ticket holders, too. The first part of the performance includes some of the most famous Italian music ever written to get you in the mood. Works by maestros as Giacomo Puccini and Giuseppe Verdi will be performed by two tenors and two sopranos with fine, classically trained voices accompanied by piano.
What follows is an upbeat performance of the music of Glenn Miller, the famous American band leader, played by the renowned Osmann Gold Swing Orchestra. Also included in this section of the programme are pieces by other swing-era greats, such as Duke Ellington. The inclusion of songs by Frank Sinatra means that the jazz music of the 1930s right through to the 1950s is covered with many of the best tunes of those times being played.
Before the midnight hour, the programme continues with 'Waltz Triumph' featuring some sumptuous music performed by the Lucca Philharmonic Orchestra conducted by its founder, Andrea Colombini. Pieces by greats such as Johann Strauss Sr and Jr, Giuseppe Verdi, Franz Lehar and the most famous composer from Lucca, Giacomo Puccini, will be played. The orchestra is to be accompanied by Meme Lucarelli, a special guest star who plays the guitar. During this part of the show, the New Year will be seen in with some champagne to toast it.
No music fan or lover of Italian culture should miss out on this exciting gala performance which is a one-of-a-kind in the musical calendar in Lucca. Few Tuscan cities are as warm or inviting as Lucca and the venue's location – right in the heart of the city – means that ticket holders will be able to enjoy an enviable spectacle in a truly remarkable setting.