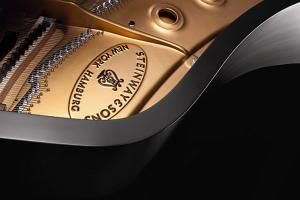 Whether Lucca is your home, or you are a visitor to what is without doubt one of Tuscany's most beautiful cities, the music of Giacomo Puccini is never far away. The Puccini International Permanent Festival in Lucca, and its concert series known simply as Puccini e la sua Lucca, ensures that Puccini's marvellous music is heard in his birthplace throughout the year.
"Italian Opera Evening" is one of the events in the Festival's programme that finds Puccini in the company of many of the other famous names in the Italian operatic tradition, including Gaetano Donizetti, Pietro Mascagni, Gioachino Rossini and Giuseppe Verdi.
If one concert is not enough to satisfy your appetite for Puccini, then Puccini's Festival in Lucca, with its seven different themes, ensures that no two nights need be the same; "Puccini & Mozart", "Puccini & The Traditional Neapolitan Songs", "A Night At The Opera" and "Puccini's Women" are some of the other delights to choose from.
With arias and duets sung by soprano and tenor to the accompaniment of a grand piano, the Festival's "Italian Opera Evening" offers an intimate encounter with some of the most memorable melodies written for the human voice. Who could forget Puccini's 'O mio babbino caro' ('Oh my beloved papa') from Gianni Schicchi; Donizetti's 'Una furtiva lagrima' ('A furtive tear') from The Elixir of Love; Rossini's 'Largo al factotum' ('Make way for the factotum') from The Barber of Seville; Verdi's 'Addio, Addio' ('Farewell, farewell') from Rigoletto; or the Cherry Duet from Mascagni's L'amico Fritz.
In another of his great creations, Tosca, Puccini's heroine Floria sings 'Vissi d'arte'. Her opening acclamation, 'I lived for art, I lived for love', could be read as a manifesto by Puccini for his life's work, one that he shared with so many composers who devoted their efforts to the stage. Puccini's place in the canon of musical theatre is guaranteed, but, without the inspiration of opera, his astonishing gifts may never have been known to us.
The Puccini International Permanent Festival in Lucca's "Italian Opera Evening" is your opportunity to rekindle your relationship with opera's most captivating and passionate music. The only question is which of your favourites will be played.