Grand Opera Gala: Puccini and His Three Tenors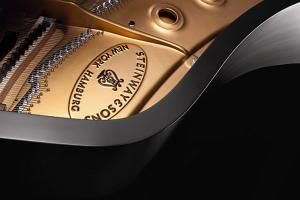 The Puccini World Festival in Lucca is an internationally acclaimed celebration of the towering legacy of the Italian composer. With the concert Puccini and His Three Tenors, the annual music fest honours both its famous patron as well as other European masters by featuring their most famous arias and ensembles. To make the musical enjoyment complete, the concert gathers together three of the best tenors. Seeing them on the same stage is a momentous occasion in its own right, given their overbooked schedules and numerous commitments all around Europe. The Grand Opera Gala: Puccini and His Three Tenors also features a traditional buffet to round off the classic Italian experience.
The evening begins at 6:00 pm with an opulent reception at Olio su Tavola, Lucca's famous bar and gallery whose very name stands for highbrow art and high-quality events. A selection of Italian wines and a traditional Mediterranean buffet ensure a fitting entrance into the world of Puccini, a Lucca native who was no stranger to the wonderful produce of Tuscany's famed vineyards. The concert then commences at 9:15 pm in the historic Teatro del Giglio. For the next two hours and a quarter, the tastes of Italy take a back seat to its greatest export: opera greatness.
The Lucca Philarmonic Orchestra, under the baton of Maestro Colombini, and the Festival Choir provide fantastic support to the three tenors as they take turns and join voices in presenting some of the most beloved arias, duets and ensembles in the catalogue. A guest soprano extends the performance's range further. Giacomo Puccini is the undoubted star composer of the evening. The programme also features famous melodies by some of his stellar contemporaries, such as Giuseppe Verdi, Richard Wagner, Johann Strauss Son, Otto Nicolai and others. As the evening comes to a close, the audience of the concert Puccini and His Three Tenors in Lucca will leave the theatre with a head and heart full of impressions and quintessentially Italian joy.