Don Giovanni, W. A. Mozart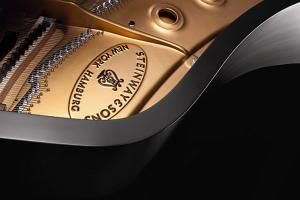 The Puccini World Festival in Lucca tips its hat off to the great Wolfgang Amadeus Mozart with a full performance of his magnificent opera Don Giovanni. Supported by the Lucca Philharmonic Orchestra under the inspiring lead of conductor Andrea Colombini, the cast blazes through the light-hearted take on the classic Don Juan storyline that slowly descends all the way into hell – literally! Especially for this homage to Mozart, the Chiesa di Santa Maria dei Servi in Lucca turns into a marvellous theatre where the captivating action unfolds. Ahead of the performance, a refined champagne reception at the art gallery & bar Olio su Tavola sets the right mood. A classic Italian evening awaits!
Don Giovanni ranks among Mozart's most famous and complex operas. Riding on the success of The Marriage of Figaro, the composer collaborated once again with librettist Lorenzo Da Ponte. Due to time pressure, the two decided to adapt an existing story, and the escapades of the proverbial womaniser Don Juan seemed like a good fit. Mozart injected the storyline with his characteristic musical wit, evident in the classic numbers 'Madamina, il catalogo è questo' and 'Là ci darem la mano'. Slowly but surely, however, the fun and games give way to darker undertones, until the bombastic finale marked by the appearance of il Commendatore. Will the playful Don Giovanni finally meet his comeuppance?
The evening with Mozart's Don Giovanni in Lucca begins at 5:30 pm with a champagne reception in the pleasant and artistic atmosphere of Olio su Tavola. The opera begins at 7 pm inside the splendid Chiesa di Santa Maria dei Servi, drawing on the venue's majestic frame. Much like in its premiere at Prague's Estates Theatre on 29 October 1787, this version of Don Giovanni promises to make you laugh, shake your head and shiver at the hero's final demise all within a few hours. It is a great opportunity to admire the work of the most Italian of the non-Italian composers in true local form.