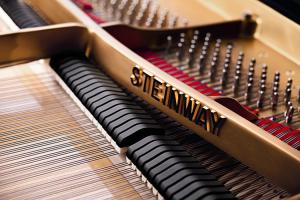 Staged at the Auditorium di Santo Stefano al Ponte Vecchio in the heart of Florence, The Three Tenors is a magnificent concert that features some of the best in Italian music. Harking back to the world famous 'three tenors' concert of the 1990s which featured the vocal luminaries of Luciano Pavarotti, Plácido Domingo and José Carreras, this version of the performance includes many of the same musical pieces sung by a trio of talented male singers. In addition to operatic music, audience goers can expect to be serenaded by a number of Neapolitan songs, a popular form of music in this part of Italy as it is elsewhere. The concert is a loving tribute to the one-of-a-kind vocal talent that was Pavarotti and it features many of the songs that he made famous to an entire new generation of music fans.
The selection of Neapolitan songs and operatic arias makes for an evening that is unforgettable with melodies that are known the world over. The musicians perform songs from much-loved operas, such as La Traviata, Rigoletto and Tosca as well as popular numbers like 'Torna a Surriento'. In addition to the three singers who display a masterful control over their vocals, the concert features a chamber ensemble made up of a mandolin player, a double bassist and a pianist.
The Three Tenors runs for about an hour and a half and includes an optional dining experience, if wanted. The concert is held at the auditorium of the magnificent Church of Santo Stefano, a wonderful building that is known for its blend of Romanesque, Gothic and Baroque styles of architecture. The church is well worthy of a visit in its own right. The building houses a number of artworks that are regarded as masterpieces. In addition, it has the beautiful Buontalenti's staircase, an architectural feature that has a marmoreal balustrade dating back to 1574. The auditorium itself is a perfect acoustic arena which music lovers will find enchanting.
Performers
Solo Voices : Three Tenors
Instrumental Ensemble : mandolin, double bass and grand piano

Pogramme:

Giuseppe Verdi
Questa o quella per me pari sono, from Rigoletto
Giacomo Puccini
Recondita armonia, from Tosca
Francesco Paolo Tosti
Marechiare
Giacomo Puccini
E lucevan le stelle, from Tosca
Giuseppe Verdi
De' miei bollenti spiriti, from La Traviata
Johannes Brahms
Danza Ungherese n.5
Salvatore Gambardella
Come facette Mammeta
Giuseppe Verdi
Libiamo ne' lieti calici (Brindisi), from La Traviata
Pietro Mascagni
Intermezzo from Cavalleria Rusticana
Luigi Denza
Funiculì Funiculà
Gaetano Donizetti
Una furtiva lagrima, from L'Elisir d'amore
Giuseppe Verdi
Di quella pira, from Il Trovatore
Francesco Paolo Tosti
L'alba separa dalla luce l'ombra
Giuseppe Verdi
La donna è mobile, from Rigoletto
Gioacchino Rossini
Tarantella
Salvatore Gambardella
'O Marenariello
Ruggero Leoncavallo
Mattinata
Ernesto De Curtis
Torna a Surriento