The Rake's Progress, Opera by I. Stravinsky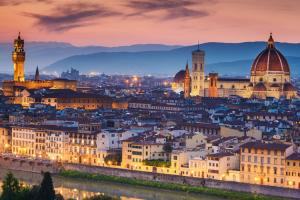 The Rake's Progress is a Faustian tale dressed in Igor Stravinsky's signature melodies. The opera in three acts follows the misadventures of Tom Rakewell who befriends Nick Shadow and goes on a series of debauched escapades, each more daring than the last. It debuted at La Fenice in Venice on 11 September 1951. Since then, it has enjoyed regular revivals. The pairing between a classic story of hedonistic depravity and a creative, haunting score that sees Stravinsky in top form ensures The Rake's Progress is a constant hidden gem in the repertoire. Teatro del Maggio Musicale Fiorentino hosts a special date with diabolic temptation this season.
Behind the libretto to The Rake's Progress we find the famous poets W. H. Auden and Chester Kallman, who took their cue from William Hogarth's engravings and paintings from the 18th century, similarly titled 'A Rake's Progress'. The irony hidden in the title becomes apparent when we regard the plot. Tom Rakewell is engaged to Anne Trulove, but her father worries about his future son-in-law's seeming disinterest in honest work and productive life. Tom brushes away an opportunity for gainful employment and declares his wish to live by his wits and luck instead. Conveniently, the mysterious Nick Shadow enters the scene to announce that Tom has just inherited a substantial sum from a deceased uncle. The two head off to London to sort out the inheritance. On this fateful trip, Nick slowly corrupts the young man and pushes him into a life of debauchery and absurdly self-destructive behaviours.
Igor Stravinsky's creativity and mastery in musical expression is a central element in the lasting success of The Rake's Progress. Though scored for a traditional orchestra, the opera features decidedly atypical uses of known instruments and inventive groupings that create an inimitable atmosphere. The climactic scene where Tom and Nick – who turns out to be none other than the Devil himself – bet Tom's soul on a game of cards is famously accompanied by a solo harpsichord, to great dramatic effect. Teatro del Maggio Musicale Fiorentino hosts a diabolically enjoyable journey.