Il Trovatore, Opera by G. Verdi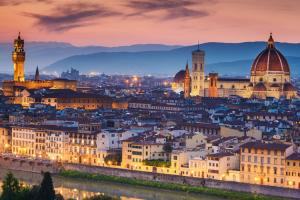 High on the success of Rigoletto, Giuseppe Verdi was keen to get back to work and, more importantly, to break out of the shackles of traditional operatic form. He recruited librettist Salvatore Cammarano to rework the Spanish melodramatic play El Trovador and tasked him with fusing its numerous storylines into one continuous action sequence. Locked in an almost constant creative battle of convention versus innovation, the duo, with final touches by poet Leone Emanuele Bardare, produced Il Trovatore, a dynamic and intense opera which was premiered on 19 January 1853 at the Roman Teatro Apollo and instantly became one of Verdi's best works.
The plot of Il Trovatore is a complex web of familial ties, political rivalry and revenge. At its centre lies the love story of Manrico, a young gypsy troubadour and rebel, and Leonora, a noblewoman he has charmed with his songs. From Manrico's mother, Azucena, we learn that the old Count di Luna burned her mother at the stake for alleged witchcraft, prompting her to kidnap and burn the Count's son in revenge. By mistake, she killed her own baby and decided to raise the noble infant in his place.
As the military conflict between Manrico and the young Count di Luna escalates, Manrico and Azucena are captured. Leonora offers herself to the Count in exchange for their freedom and, after he agrees, takes poison. The angry Count di Luna executes Manrico, and Azucena reveals to him he has just killed his own brother, unwittingly avenging her mother's death.
The plot twists in Il Trovatore are numerous and often hard to believe, but Verdi keeps everything together with masterful musical direction, as the guests of Teatro del Maggio Musicale Fiorentino in Florence will witness this season. Each major character gets a share of the spotlight and showers the audience with memorable melodies which reflect the many emotions behind the action on stage. For instance, compare Manrico's graceful and lyrical 'Ah si, ben mio' to his dramatic and powerful 'Di quella pira' soon after. The gypsies' 'Anvil Chorus' is another notable musical outtake from Il Trovatore, one of Verdi's passion projects which still astounds with its musicality and emotional charge.