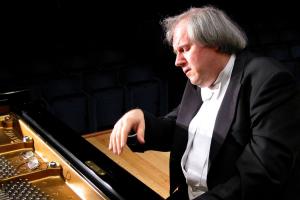 The Grigory Sokolov Recital will take place at the Teatro del Maggio Musicale Fiorentino in Florence in June. An internationally renowned pianist, Sokolov's programme will include three sonatas by Franz Joseph Haydn and a single piece by Franz Schubert. The Teatro del Maggio Musicale Fiorentino is a superb setting to see a true master of the grand piano at work. The main auditorium can accommodate up to 1,800 audience goers in stalls, boxes and a gallery. The modern structure of the building has been superbly designed for acoustics and it is perfect for a piano recital. The venue lays just a short walk from the banks of the Arno river and a stone's throw from Cascine Park.
Born in the former Soviet Union in 1950, Sokolov studied at the Central Special School of the Leningrad Conservatory as a boy. His first piano recital took place in 1962 and he has continued to perform as a solo artist ever since. Sokolov continues to offer in the region of 70 recitals each year across Europe. Among his critical accolades has been the widespread acceptance that his artistic style is able to provide fresh perspectives on works that audiences may already be very familiar with. He was previously a recipient of the Gold Medal at the International Tchaikovsky Piano Competition – the youngest ever musician to do so - and has won numerous plaudits for his live interpretations of classical works by other great composers.
As a recording artist, Sokolov has made a major name for himself, too. In 2014 the pianist chose to release music exclusively for the highly respected German label, Deutsche Grammophon. An acclaimed album was released soon afterwards. Recorded live at the Salzburg Festival, it featured works by Mozart, Chopin and Scriabin among others. His recordings of Schubert have also been popular, a composer that he seems to have a particular affinity with. The Grigory Sokolov Recital is a superb concert opportunity for music fans to enjoy in a wonderful city.