Ernani, Opera by G. Verdi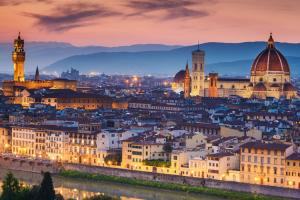 When Giuseppe Verdi sought to change theatres, leaving Milan's Teatro alla Scala after a number of successful productions, he knew he needed a fireball of a project to support this career move. Venice was the place, and Ernani was the masterpiece Verdi created for the occasion. It would be one of two landmark operas the Maestro based on texts by French author Victor Hugo, the other being Rigoletto. At the premiere on 9 March 1844 at Teatro La Fenice in Venice was an undoubted triumph, opening up a new chapter in Verdi's meteoric rise to operatic stardom. Teatro del Maggio Musicale Fiorentino in Florence stages an exciting production of Ernani in all its dramatic and musical glory this season.
To make his move to Venice a success, Verdi walked a long and winding creative path. First and foremost, he insisted on a complete libretto before starting his work on the score. His librettist of choice was Francesco Maria Piave, a household name in the trade, but their collaboration would prove rocky and ridden with conflict. After many discussions and on the composer's insistence, the pair settled on the source text for the libretto, Hugo's popularly acclaimed play Hernani. The drama focuses on the impossible love between the bandit Ernani and Elvira, the niece of Don Ruy Gomez de Silva, for whom he has romantic feelings and marital intentions, too. To complicate matters further, a third man enters the scene and develops feelings for Elvira – none other than Charles V, Emperor of the Holy Roman Empire.
The love rectangle starts twisting and its edges intertwine in melodramatic and shocking ways as Ernani races to its tragic finale. Verdi's music is one of the prime drivers behind the opera's lasting success. The Maestro experimented with Italian opera conventions, greatly expanding the creative range of arias and duets and implementing much finer measures of musical dynamic throughout each act. All the elements of Ernani fall into place to make a stunning, memorable work, as audiences at Teatro del Maggio Musicale Fiorentino in Florence can experience.